05 avril 2012
I tend to spend less time knitting or crocheting on the sofa lately : too bright sunshine out there! Here is how far I've come with my second sock/second pair...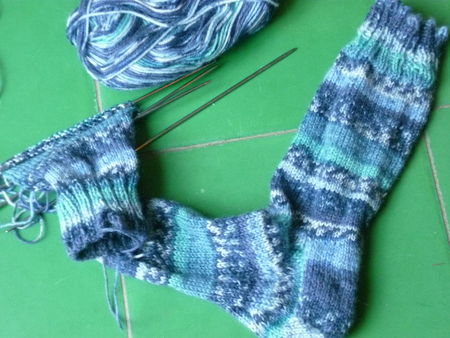 And with my islandic cardigan...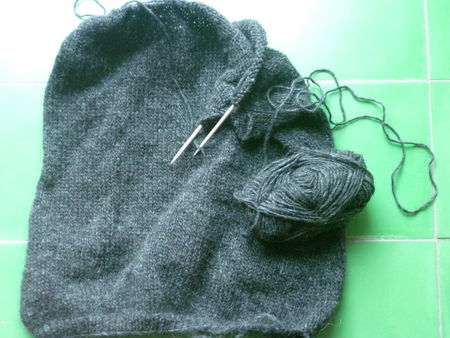 And with my ripple...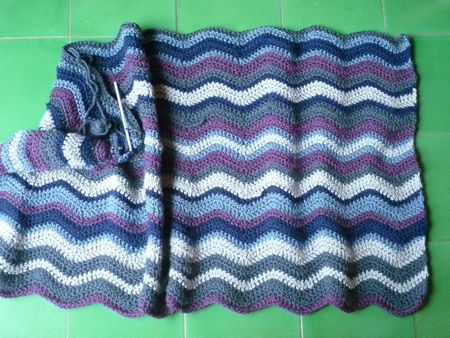 Not far you see...
But things are on their way, here... my birthday party (really it's in February, but party was planned for May, when it's warm and sunny, anyway, let's keep our fingers crossed!). And I've been thinking Bollywood : nice colors, a little crazy, and exotic too....
But, believe it or not, except from the place which I 've rented months ago, nothing is ready : I don't even know how many guests I'll have. So knitting had to be put on the side for a while and work to be done.
By work, I mean shopping : I bought some plastic glasses, table clothes, and other stuff. See... I'm on it!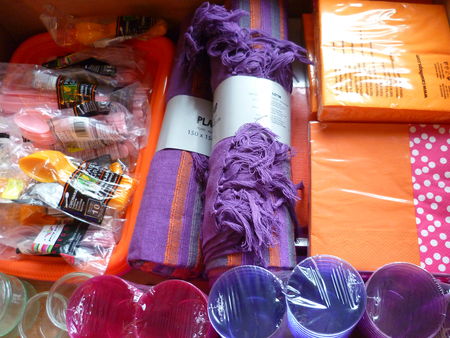 J'ai tendance à passer moins de temps sur le canapé, à tricoter ou au crochet... Il fait trop beau dehors!!! Voici où j'en suis de ma paire de chaussettes #2
Et de mon tricot islandais...
Pas bien loin, comme vous pouvez le constater...
Mais il y a des choses qui se passent ici... Ma fête d'anniv (en février en fait, mais on a prévu de le fêter en mai, un mois où il doit faire chaud et beau... en tout cas, j'espère!) Et le thème, c'est Bollywood. Des couleurs, un brin de folie, et exotique en même temps....
Mais, rien n'est prêt! J'ai loué la salle, mais je ne connais pas le nombre d'invités, ni le menu, et encore moins ma tenue!!! Alors, je vais poser les aiguilles pour un temps et faire ce qu'il y a à faire.
J'ai quand déjà fait quelques empelettes : des gobelets, des nappes, et d'autres petits trucs...

Commentaires sur Made in India