25 avril 2012
Really nasty weather here for the spring break.... So, apart from driving the kids to various activities, watching a lot of TV, thinking hard about how I should really be preparing my party (less than a month now....) I managed this bowl of comforting popcorn!!!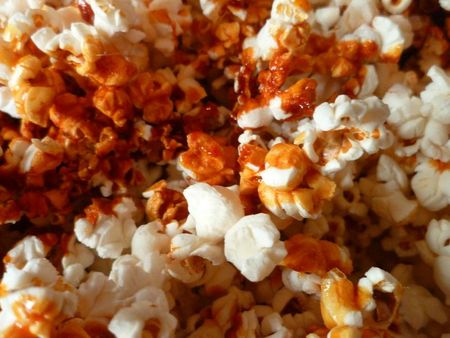 Un temps de chien ici pour nos vacances de printemps... Alors, je fais le taxi pour conduire les enfants à diverses activités, je regarde beaucoup (trop) la télé, et je pense très sérieusement à ce que je devrais être en train de faire pour préparer ma fête (dans moins d'un mois maintenant!). J'ai quand même réussi ce bol de popcorn au caramel dans lequel nous avons trouvé un peu de réconfort!!!
Commentaires sur Nasty weather...