16 mars 2012
Let me wander in a new town with my camera, and here is what happen : pictures of doors!
I don't know why it is that I like about them. Like the cover of a book, they are the beginning of a story. They are similar, made according to a country or an area style, but still, they have their own details which make them unique : a faded color, a knob, a knocker... All witnesses from the past, touched by hands, and hands, and hands... I feel a bit silly, standing in the streets, taking pictures of doors... But that doesn't stop me!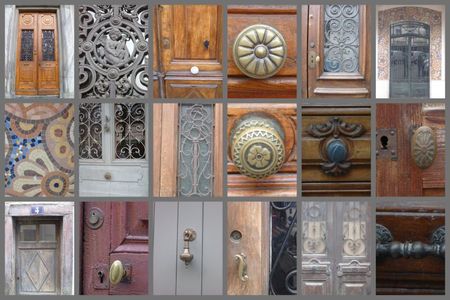 Lâchez-moi dans une ville avec mon appareil et voilà ce qui arrive : des photos de porte!
Mon penchant pour les portes? Comme les couvertures de livres, c'est le début d'une histoire. Elles se ressemblent, fabriquées selon le style d'un pays ou d'une région, mais elles ont chacune un détail, une caractéristique : une peinture patinée, une poignée, un heurtoir... Témoins du passé, touchées par des mains, des mains, et des mains... Je me sens un peu idiote, à prendre des gros plans de portes... Mais cela ne suffit pas à m'arrêter!
Commentaires sur Luchon Doors